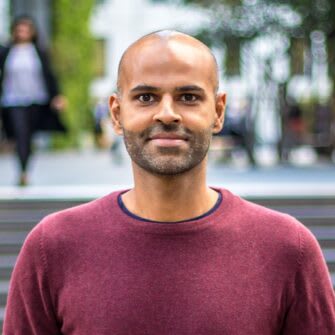 Dee Jadeja
Accenture Development Partnerships (ADP) Senior Manager
Dee is a Senior Manager at Accenture Development Partnerships (ADP) – Accenture's social impact business bringing the power of Accenture's consulting and technology expertise to address complex social and environmental challenges.
As ADP's Global Livelihoods Lead, Dee supports partners with program strategy, digital innovation and partnership development as they seek to design, strengthen and scale programs that support underserved (let me know if we should use a different/more appropriate word here) groups access to sustainable economic opportunity.
Over the last 12 years, Dee has led consulting engagements with leading international NGOs (Save the Children, Plan International, Leonard Cheshire, Youth Business International, UNICEF), multi-lateral agencies (the World Bank, Inter-American Development Bank), leading companies (IKEA, Coca-Cola, Barclays) and corporate foundations (Lego, Western Union, Davivienda, Bavaria).
Dee's core consulting expertise was developed during his 6 years working in Accenture's commercial practice, supporting clients across range of sectors on issues related to business strategy, organisation design and talent management.
Originally from London, Dee is fortunate to have lived and worked in a range of countries, including Australia, Colombia, Costa Rica, South Africa, Switzerland, Turkey and the US