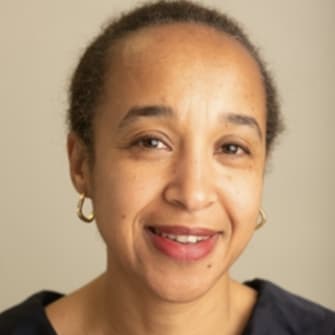 Petula Nash
Catholic Relief Services - Baltimore, Maryland Global Technical Director for Youth Programming
Petula Nash is the Global Technical Director for Youth Programming at Catholic Relief Services. She leads the Youth platform, one of six strategic change platforms that aim to catalyze transformational change to achieve results at scale.
Petula has over 20 years of international non-profit and project management experience, with an emphasis on holistic youth programing and systems change.
She holds a bachelor's degree in Economics from Barnard College and a master's degree in International Affairs from Columbia University.