GOYN eThekwini: Market Intelligence Report
This report explores potential economic pathways for opportunity youth in eThekwini, South Africa.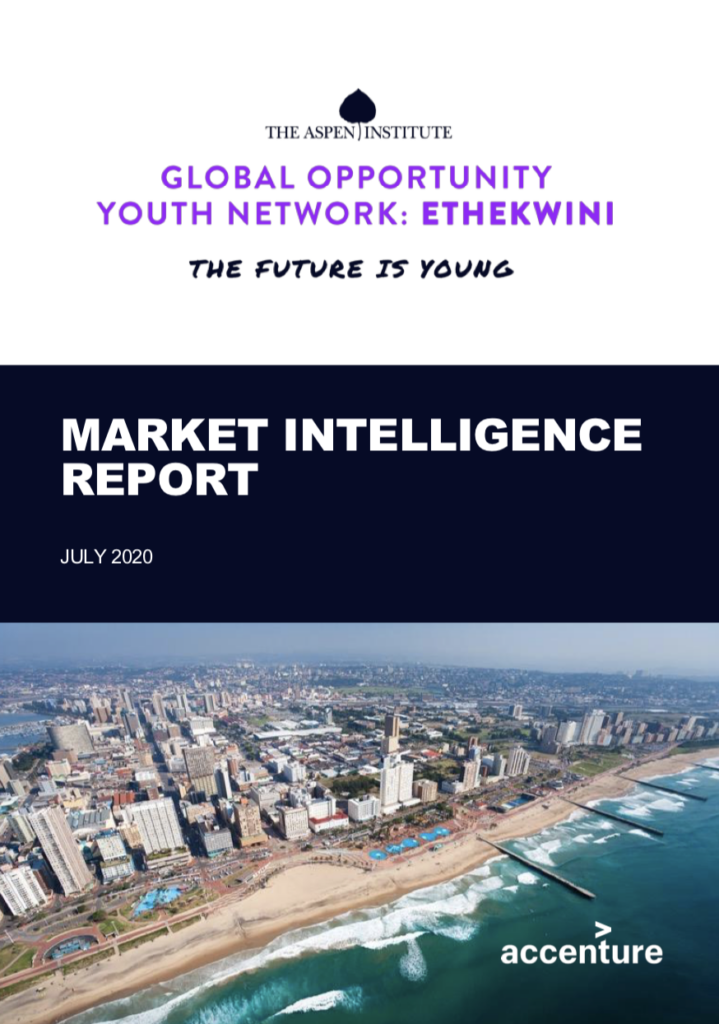 The unemployment rate in South Africa is the highest in the world. At 29% unemployment; the country is almost six times higher than the global unemployment average. Youth contribute disproportionately to the high unemployment count; 57% of South Africa's unemployed are aged between 16 and 24. In eThekwini alone, over one million youths aged between 15 and 24 are unemployed, despite it being the second largest contributing district to national GDP.

With national unemployment projected to reach 50% as a result of COVID-19, significant knock-on effects on youth employment are anticipated: the prospect of a lost generation looms large. eThekwini is already a net exporter of skills, with many of its graduates leaving the city to find employment in Gauteng, the Western Cape or overseas. This 'brain drain' of local talent compounds the local scarcity of economic opportunities, as fewer roles get created by budding entrepreneurs or talented business people.

This report was created after having interviewed 242 youths in and around eThekwini, as well as 54 stakeholders from local businesses, skilling providers and industry bodies. In this report, we attempt to use these stakeholder voices to unpack the issues experienced by youth in eThekwini, before suggesting some preliminary recommendations to help advance the development of local Opportunity Youth.

'Traditional' employment alone will not solve eThekwini's youth unemployment problem; there is a need to embrace job creation through entrepreneurship and via the informal sector. This report considers three career tracks: upskilling for formal employment, enablement for youth entrepreneurs and upskilling youths for 'honest' informal work. This report also uncovers four traps that many youths fall into when pursuing these three career tracks: where youths get trained but enter employment that underutilizes their skills; where youths go from one unrelated training course to another in order to collect stipends; where youths remain unemployed for more than a year and where youths enter informal, criminal 'careers'. This report finds 22 issues to be addressed and clusters them into five key groupings that hamper youths from finding meaningful work in eThekwini. The five groupings are the fragmentation of services, limited accessibility of resources, poor monitoring and evaluation standards, the need for niche support to be made available and the indifference of the 'youth mindset' today to employment or entrepreneurship. Further work is needed to refine and deliver solutions to the 22 issues identified. Youths from eThekwini must continue to be actively engaged throughout the solution design.