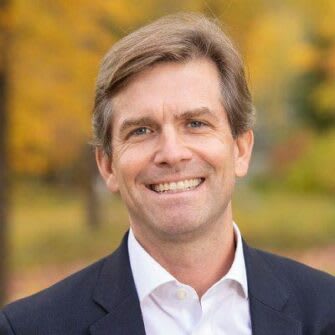 Jamie McAuliffe
The Aspen Institute - Washington, D.C. Director & Founder, Global Opportunity Youth Network
Jamie.McAuliffe@aspeninstitute.org
Jamie is the Director of the Global Opportunity Youth Network "GOYN" at the Aspen Institute Forum for Community Solutions. In 2018, Jamie launched GOYN in partnership with Prudential Financial, YouthBuild International, Global Development Incubator, Accenture, and Catholic Relief Services to build the first global, place-based network of communities and young leaders committed to advancing cross-sector, systemic approaches to accelerate decent jobs for opportunity youth.
Previously, Jamie was President & CEO of Education For Employment (EFE) where he led the organization during a period of dramatic growth to provide job opportunities for tens of thousands of youth across 8 affiliated nonprofits in the Middle East & North Africa. Prior to EFE, Jamie was Portfolio Manager at the Edna McConnell Clark Foundation, a foundation dedicated to scaling solutions to help vulnerable youth become successful adults. Early in his career, Jamie worked with Ashoka to support leading social entrepreneurs around the world. Jamie is an alumnus of Teach for America and the Coro Fellows leadership program.
He earned a bachelor's degree from Georgetown University and a master's degree from Johns Hopkins School of Advanced International Studies. He is a Schwab Foundation Global Social Entrepreneur and a member of the Council on Foreign Relations. Jamie is a member of the DC Leadership Council of Upwardly Global and, in his spare time, races for DC Velo, a local amateur cycling team. He resides in Bethesda, Maryland, with his wife, Lara Goldmark, and their two children, Kevin and Georgia.
Publications:
A Global Opportunity: Get Youth Working
Please see other GOYN reports here.