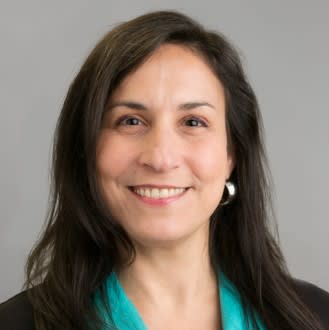 Laura Rosen
The Aspen Institute - Washington, D.C. Senior Manager of Partnerships, Global Opportunity Youth Network
Laura.Rosen@aspeninstitute.org
Laura Rosen is the Senior Manager of Partnerships for the Global Opportunity Youth Network at the Aspen Institute Forum for Community Solutions and leads global partnership development for GOYN.
Prior to joining GOYN in 2021, Laura was the Director of Corporate & Foundation Partnerships for the International Youth Foundation (IYF), where she helped cultivate and steward several of IYF's largest private partnerships, including McDonald's, Caterpillar, Chevron, and FedEx.
Laura's earlier career includes business-to-business marketing, branding, and sales strategy positions at American Express, including Director of Global Product and Channel Strategy and Director of Value Proposition. In 2008, Laura transitioned to a mission-driven career to pursue her passion for poverty alleviation, gender equity, and social justice. She secured public and private resources to advance financial inclusion at Women's World Banking, led an initiative to expand investment in gender-based health programs at GBCHealth, and helped develop the girls-and-women track for the Clinton Global Initiative. Laura began her career as a translator and editor in Paris and is fluent in French.
Laura has an MBA from Columbia University and a B.A. in English from Wesleyan University, and studied at the Université de Strasbourg in France. She lives in Baltimore, Maryland with her fiancé, Geof.