RETURN
Emily Achieng Juma
Mombasa, Kenya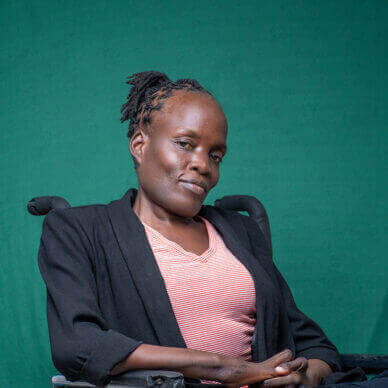 Emily Achieng Juma is the lead of a project known as Amazing persons with disabilities which ensures that PWDs live dignified lives through SRH education workshops on disability, sexuality, gender-based violence.
Persons with Disabilities (PWD's) face barriers accessing sexual and reproductive health services (SRH), information, and rights because society has disregarded their sexuality and reproductive concerns, aspirations and human rights thus resulting to experience physical, emotional, and sexual violence and other forms of gender-based violence and mental health issues.
They qualified for the funding of  $1000USD to be spent on venue hiring for conducting training/workshops/meetings, booking a sign language interpreter and facilitators, and transport reimbursements with an end goal impact of 60 beneficiaries comprising girls and women with different kinds of disabilities.