RETURN
Owen Mayorca
Mexico City, Mexico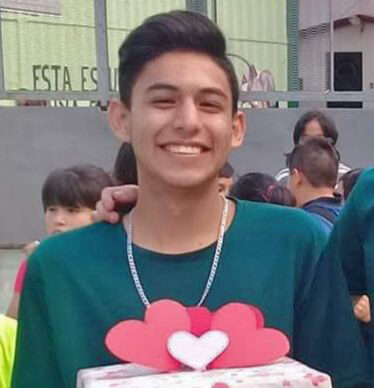 Owen Mayorca's dream has always been being able to play soccer like his grandfather did. However, he not only wanted to become the best player on the field, he also wanted to embody the values and leadership that he learned from his grandfather, for others.
Since 2017, Owen has been part of Fútbol Más Foundation, alongside his sister, project co-creator Zoe Mayorca, and other community friends. At first, Owen only took classes, over time, he became an instructor and a true leader for youth transformation. He uses soccer as a tool for boys and girls to foster skills that will be useful for them on and off the field and, as a result, eventually helping to decrease the risks and violence within his neighborhood and transforming it into a safe, trustworthy place for learning.
Nowadays, just as his grandfather did, Owen has become a positive role model that influences, teaches and guides the young community into better decision making processes and other valuable lessons that will be useful for them throughout their lives, and of course he does all this with a soccer ball at his feet.